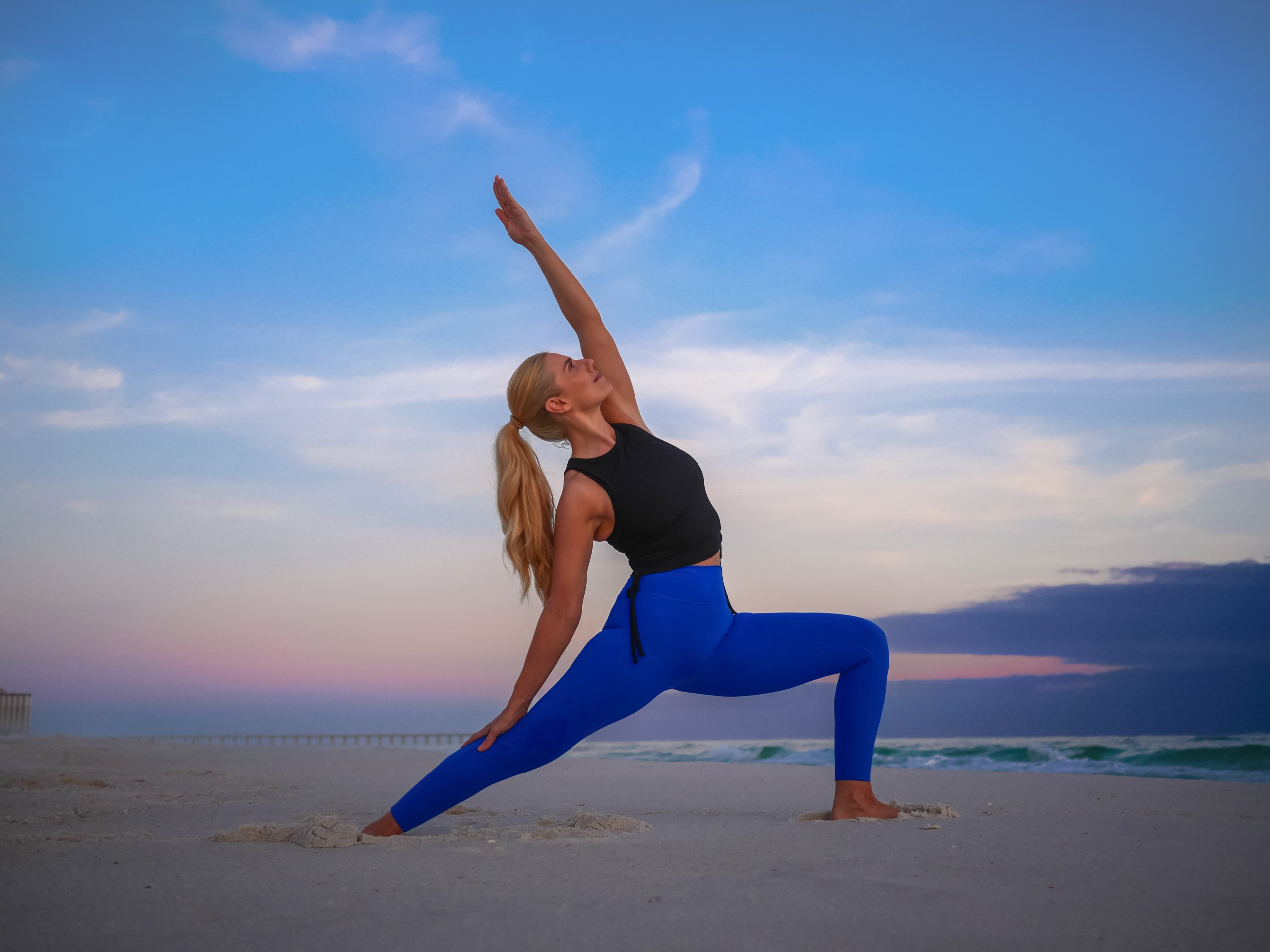 MY NAME IS
Kerri Verna
I am the founder of the BYG Method. I have taught Yoga, Pilates, and personal training for over 20+ years. I love helping others find simple & effective ways to move their bodies.
My Story
At 19, I was in a terrible car accident that left me with debilitating back and neck pain. At 23, I was diagnosed with fibromyalgia and two herniated discs in my low back. I was in so much pain that I couldn't bend over to touch my toes. Doctors told me I needed surgery and were prescribed medications to ease the pain. I had never been one to exercise, but the thought of trying to move my body more than sitting on the couch was overwhelming.
At 27, I found yoga and Pilates and began to change my life. I signed up to learn every kind of fitness modality that I could! I loved helping others find freedom in their bodies while also finding it in mine.
At age 33, with my husband and two baby boys (just 18 months apart), I moved to Florida and started Beach Yoga with Kerri. I ran local yoga classes at the beach for just $5. Then in 2019, I started my online yoga and Pilates studio called the BYG Method.
Sharing fitness with others has changed my life, and I'm so grateful. I have learned our body will speak to us, and through the mind-body connection, we can see precisely what is needed by listening.
Today, I am living a life I never thought possible. I can do things with my body that doctors told me were impossible. I love to help others discover that they can change and find freedom in their mind, body, and spirit.
I'm here to tell you that change can happen for anyone; all it takes is a willing spirit and the courage to take the first step.
Let's do this!
My Certifications
Certified Personal Trainer through AFAA
500 Hour E-RYT (Experienced Registered Yoga Teacher)
40 Hours Restorative Yoga
40 Hours Yin Yoga
40 Hours Yoga Nidra
40 Hours Adaptive Yoga
4 Group Fitness Certifications with Les Mills: Body Pump, RPM, Body Flow, Body Combat
4 Group Fitness Certifications with Body Training Systems (now MOSSA): Group Centergy, Group Fight, Group Ride, Group Power
AFAA Pilates Mat
Silver Sneakers 1 & 2
Stand-Up Paddboard Yoga
I also spent three years training with Eugene Baranok at his circus school and one-on-one private training. This is where I learned the most about functional fitness training.